Application Development
eComSolutions Inc, provides custom software development and application integration for any project. Whether you are looking to integrate a legacy system to a new web portal or e- commerce front end or simply creating a stand alone software utility, we are the right persons for you. We are proficient in Microsoft .NET, C, C++ and J2EE among others. We will work with you to get the required software to fit your needs. Our custom application development teams are highly experienced with the latest technologies and development platforms including .NET technologies, PHP/ASPX/Cold Fusion/Web technologies, Legacy Integration, J2EE/Java Development and E-Business Intelligence Solutions.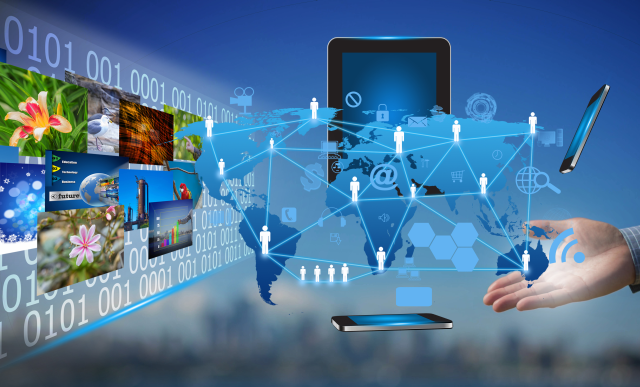 Sharepoint Development:
The eComSolutions, SharePoint Consulting team has gained substantial expertise, including early development efforts on releases that go back as far back as SharePoint beta. Our team provides offshore services for installing, configuring, developing customized web parts, customized migrations, troubleshooting implementation issues & solutions that use Windows SharePoint Technologies. Our team also provides a complete cycle of end-to-end consulting from planning to implementation of SharePoint Solutions.
Infrastructure & Architecture Specialists:

Our Infrastructure and Architecture specialists have an enterprise infrastructure background in products such as Active Directory, Exchange and SharePoint. Our team is able to provide architecture, installation, configuration and integration services to ensure each SharePoint implementation is secure, high performing, reliable and well integrated into the existing Microsoft environment.
Development Specialists:
Our SharePoint Development Specialists, at eComSolutions, are experienced developers who have a trained background in .NET Development and have completed our internal training program on advanced SharePoint Development. By leveraging our existing code library of web parts and utilities, our team is able to provide high quality customization and application development in a fraction of time to our competitors.
Technologies:
A critical issue facing every SharePoint implementation is aligning the technology to meet business requirements, while at the same time understanding and considering the users, organization and cultural impact issues associated with the implementation of a new technology. eComSolutions has a background in IT Business and Knowledge Management and the consultants are trained in the discovery and Development of business requirements for SharePoint.
Data Ware House:
A Data Warehouse is a collection of data gathered and organized so that it can be easily analyzed, extracted, synthesized and otherwise be used for the purposes of further understanding the data. It may be contrasted with data that is gathered to meet immediate business objectives such as order and payment transactions, although this data would also usually become part of a Data Warehouse.
In today's fast-moving business world where marketplace challenges change abruptly, information technology holds the key to success. The strategic mission of IT departments everywhere is to deliver technologies that drive optimized enterprise performance. Your place at the center of your organizations' business strategy depends on being able to deliver high-quality information to the right people at the right time.
Data Warehousing enables you to bring together an integrated, holistic view of your suppliers, your customers and your entire organization and serves as the foundation for producing strategic insights in a low-risk manner. It combines the industry's most robust ETL capabilities with integrated data quality–something no other vendor does–you know that the information captured is complete and accurate. Flexible and scalable storage options provided through our Data Warehousing methodologies ensure that information can be disseminated quickly, cost-effectively to business and analytic applications. And with integrated Data Warehouse management, you have a single point of control for managing processes that cross the entire enterprise. The success of a Data Warehousing initiative depends on vision and the long term strategy formulated at the conceptualization stage. We work closely with clients to build a robust strategy, which forms the basis for the deployment of the Data Warehousing environment.
Web Application Development:
In Today 's global marketplace, companies around the world are linked via the internet . At eComSolutions, we offer website development services that can help you use the full potential of the internet to expand your business and visibility. We have a wide range of website design, Web development and programming services ranging from simple HTML based website design to complex web development and programming, multimedia and secure e-commerce web applications. We work with your company to define objectives and develop graphic design for your web site and interactive tools to achieve them.